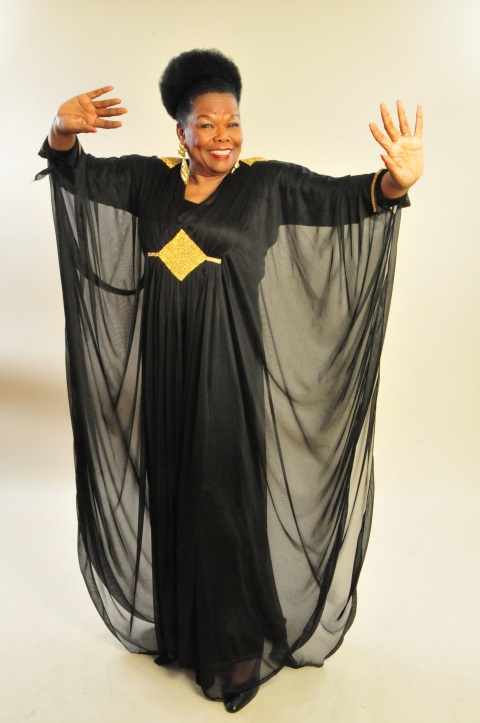 Janice left us awestruck with her extraordinary energy and phenomenal stage presence last year! Welcoming her back to Vienna for BFF23 fills us with excitement and anticipation!
Mrs. Harrington's performance embodies a fusion of these iconic figures: the stage presence of Ma Rainey, the energy of Tina Turner, the naughty girl image of Millie Jackson and the Humor of Moms Mabley.
Miss Mikey May and the Organ Grinders
Born with the Blues and paid her dues, Miss Mikey May is a powerful and soulful vocalist, a natural entertainer with backgrounds in theatre, cabaret, burlesque, and social dancing. Her mission is to serve up a wild ride to the roots of Blues, Jazz, and Gospel in a dancer-friendly package. In 2016 Mikey founded the Hammond-organ based swing and Blues project, The Organ Grinders. Armed with some of Prague's top Blues and Jazz musicians, expect some serious dancing with tributes to good ol' fashioned tunes, a few new ones, and an all around groove-it-or-lose-it good time!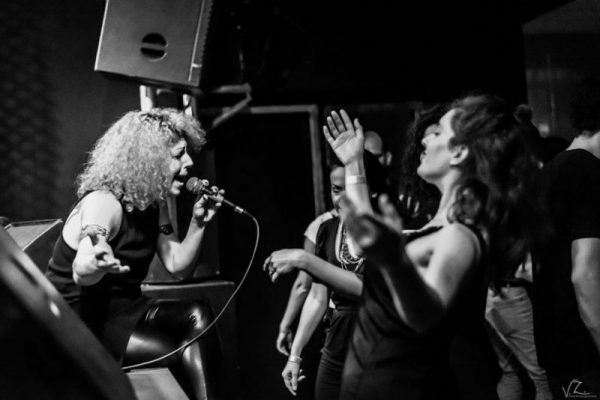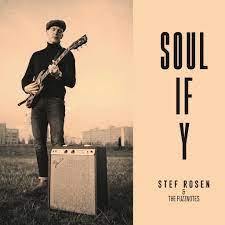 Stefano "Slidin' Wolf" Ronchi is an Italian blues guitar player and singer living in Berlin. His way of composing and arranging is grounded in old black folklore music from the 20's and 30's, from Delta Blues and Piedmont Blues, through old Spirituals, stomp and "swamp" sounds.
Passionate about slide guitar, he looks at the tradition with his personal, modern and respectful attitude. He is constantly touring around the World, playing in blues clubs, Festival, and blues dance events as solo artist or collaborating with other great musicians and bands, such as Tony Coleman, The Baseballs, Dan Nash, Marcos Coll, Marko Jovanovic, Micha Maass, The Lonesome Millionaires, Jessie Gordon, The Roaring Rag Beastie, and many more.
Jörg Danielsen's Vienna Blues Assocation
Founded in 2008, Jörg Danielsen's Vienna Blues Association is now one of the big names in the Austrian blues scene. After countless appearances with changing formations and guests, the band around Jörg Danielsen released the debut album "Vienna Blues Association" in 2016.
After some tours through clubs in Europe and South America, the live album "Live from the Jazzland" was released in the spring of 2018 which, as the name suggests, was recorded in the legendary Jazzland in Vienna. 2019 Jörg Danielsen Released the Album "Straight outta Buenos Aires" followed by "Guess who's Got the Blues" in 2020.
Marked by the blues of the 60s to the 90s, the PowerTrio covers Jörg Danielsen, Walter Walterson & Christoph Karas from a wide blues style palette. Their enthusiasm and energy on stage, as well as the resulting free jam passages make every listener's heart beat faster and even die-hard seat concert fans rock their legs.